140 Tonnen PET Spritzgießmaschine
1. Bole PET

Eigenschaften:
1. Vergrößertes Hydrauliksystem und Pumpen-Servomotor.
2. Vergrößert das Drehmoment des Plastifizierungsmotors.
3. Vergrößerte Ausstoßkraft.
4. Voreinspritzung für PET.
5. Verchromte Einspritzschnecke und Fassflansch.
Effiziente Plastifizierschrauben mit großem Durchmesser-Durchmesser-Verhältnis (von Deutschland entworfen)
Die zentrale Spannstruktur ehrt Erfindung Patent von China
Plastifizierungsmotor vergrößern
Auswerferkraft vergrößern
Mehrere Optionen von Kern-Zieh-Modi
Unabhängiges R & d für Super-Energie-Servosystem mit hoher Effizienz
2. Produktanweisungen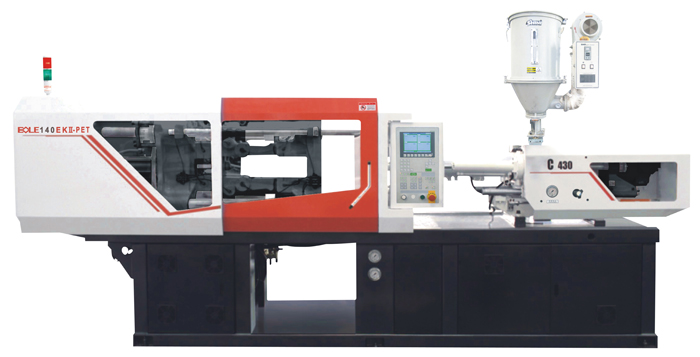 Bole-Center-Spannstruktur
■ 100% Klemmkraft, 10% -20% höher als herkömmliche Toggle-Struktur.
■ Weniger Flash-Möglichkeit, Flash-Trimmarbeit sparen.
■ 2-5% Material sparen.
■ Einen guten Schutz für Schimmel, Platten und Zugstangen bieten.
■ Öffnungshub 10-20% länger.
Traditionelle Struktur
■ Mit schweren Klemmkraftabfällen nur 80-85% Wirkungsgrad.
■ Bewegliche Platte mit offensichtlicher Verformung, verursachen Blitze, Materialverschwendung und Arbeit der Trimmen der Blitze.

BL140EKII-PET
Screaw diameter
mm
50
Screw L/D ratio
24
Swept vloume
cm

3

442
Shot weight(PET)
g
486
Shot weight(PET)
oz
17.1
Injection pressure
Mpa
138
Injection rate
cm

3

/s

204
Plasticzation capacity(PET)
g/s
27.5
Maximum screw stroke
mm
225
Maximum screw speed
rpm
150
Clamping unit
Clamping force
kN
1400
Opening stroke
mm
420
Space between tie-bar(HxV)
mm
460×410
Minimum mold height(T-slot)
mm
180(145)
Maximum mold height(T-slot)
mm
460(425)
Maximum daylight(T-slot)
mm
880(845)
Ejector stroke
mm
130
Ejector force
kN
62
Number of ejector pin
pc
5
Power unit
System pressure
Mpa
16
Pump motor
kW
21
Heating capacity
kW
15.8
Number of heating zones
4+1
others
Oil tank capacity
L
220
Machine dimensions(L×W×H)(Apr.)
M
4.8×1.35×1.9
Machine weight(Apr.)
Ton
4
3. Kunden Fälle


4. Über Bole Machinery
Bole Machinery ist mehr und mehr beliebt bei in-und ausländischen mächtigen Unternehmen aufgrund der Vorteile, gibt es Strategie Zusammenarbeit Partner Beziehung mit Gree Group. Bole Machinery ist die bevorzugte Marke in der chinesischen Haushalt Elektrogeräte-Industrie und Automobilindustrie sowie geworden. Es wird erfolgreich in den Märkten von USA, Südkorea und europäischen Ländern mit dem hohen Verkaufswachstum unter der Situation des Rezessionsstreiks auf den globalen Märkten akzeptiert.
Die weltweit führende Verarbeitungsanlage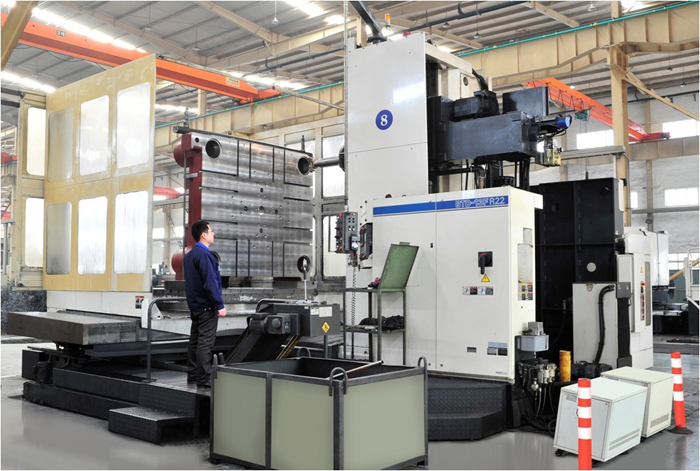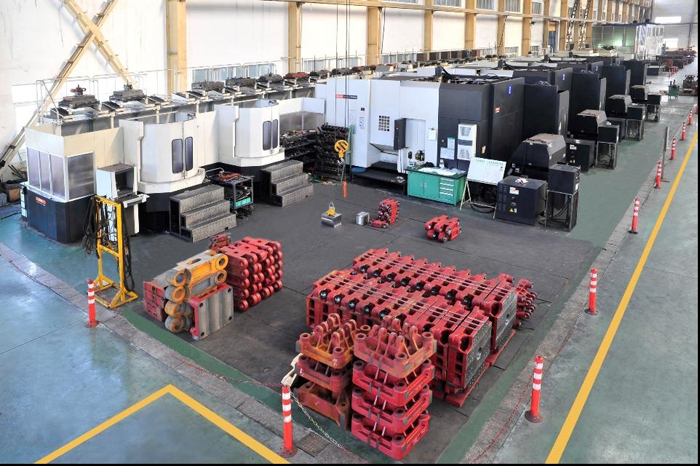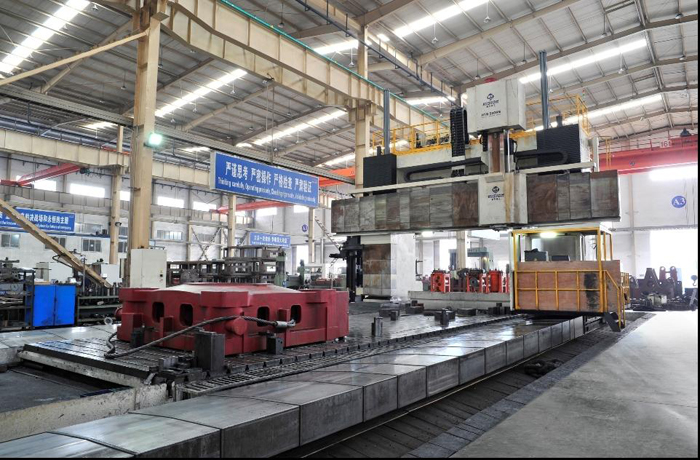 Produktgruppe : PET Serie Spritzgießmaschine > Spezielle Spritzgießmaschine